Category: Blog
Published on Monday, 14 October 2013 08:58
Written by Lars
Hits: 3557
The team is proud to announce the release of Snowlinux 5 "Flurry" Beta!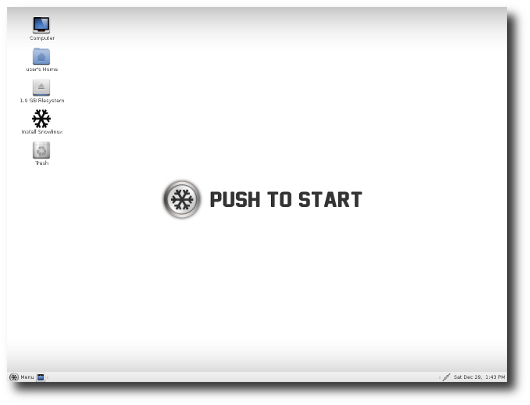 Snowlinux 5 "Flurry"

This new beta releases mostly improves the system itself. We're now using GPG signed repositories and the ISOs were build by a build server. Snowlinux 5 "Flurry" is based upon Debian GNU/Linux 7.0 "Wheezy" and uses Linux 3.10. It comes along the MATE 1.6 desktop.

New features:
Debian GNU/Linux Wheezy 7.0
Linux 3.10
MATE 1.6
GPG
SnowMount
Firefox 24
Thunderbird 24
Snowlinux HD backgrounds
Updated software
Improved speed and response
System improvements
For a complete overview of the new features, visit: "What's new in Snowlinux 5 "Flurry"".
Make sure to read the "Release Notes" to be aware of important info or known issues related to this release.
Upstream information:
Snowlinux 5 "Flurry" is based upon Debian GNU/Linux 7.0 "Wheezy" Stable. It comes along with the Linux kernel 3.10 and MATE 1.6. It has installed Firefox 24, Thunderbird 24, Libreoffice, Rhythmbox and Shotwell by default.
Life cycle:
Snowlinux 5 "Flurry" is supported until May 2016.
Compatibility with Debian:
Snowlinux 5 "Flurry" is 100 % compatible with Debian's Repository.
System requirements:
x86-CPU
256 MB memory
2 GB free disk space
Graphics card capable of 800×600 resolution
CD-ROM drive or USB port
Md5sum:
32-bit: bd01e8d4d90786d8b66dcca394fe92ce
64-bit: 1254ed694487604ce9de699fe5cab77b
Download:
We are looking forward to your comment on this version. Thank you for using Snowlinux and enjoy this new version.